Carretera Ameca - Mascota Km 17, Ameca, Jalisco, Mexico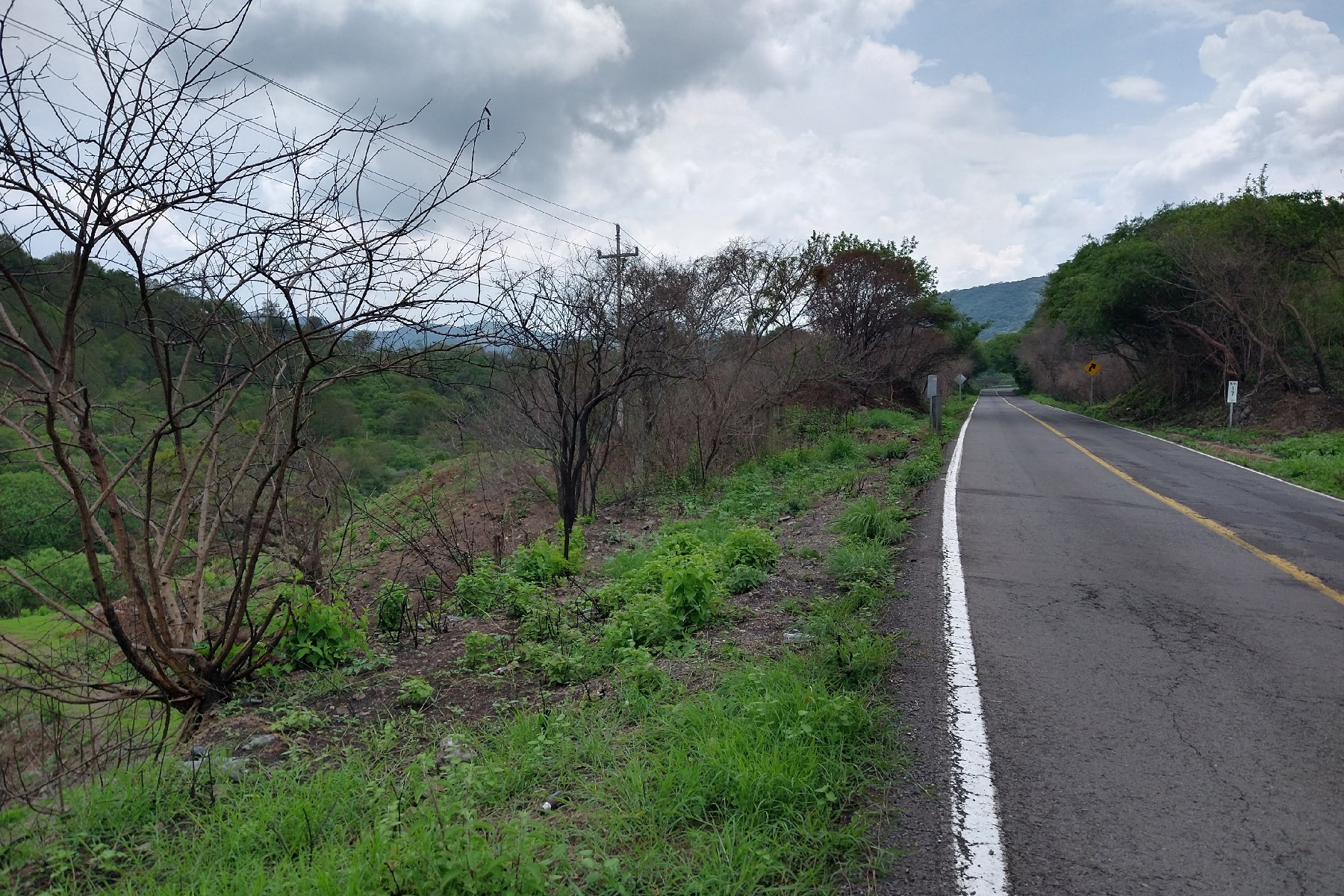 LOTE VILLA LA LOMA. EL REALITO. AMECA, JALISCO
GALLERY
Photos and videos from Lote Villa La Loma. El Realito. Ameca, Jalisco
ABOUT CARRETERA AMECA - MASCOTA KM 17, AMECA, JALISCO, MEXICO
Magnificent land of 1.7 Has, located in the Sierra de Jalisco, within the El Realito community, in the municipality of Ameca, Jalisco.
This property has an entrance at Km17 of highway number 70 Ameca-Mascota in the state of Jalisco, just an hour and a half from Guadalajara; and only 20 minutes from Ameca, where you will find all the services and shops you need.
Its topography is uneven, which offers extraordinary views of the mountains and the El Realito creek, a peaceful and charming place, with a great variety of plants and trees native to the region.
It has a construction in black work (with foundations and fences) in which a rest house was about to be built with a charming project with an infinity pool, which you can finish in your own style.
The lot is adjacent to the road, where the electric line passes and we have drinking water service.
It is an excellent investment option in a rest villa at a very competitive price and really connect with nature.
Make your appointment and come visit it so that you can perceive the charm of Lote Villa La Loma.
REPRESENTED BY
Avenida Ruben Dario 843 Mezanine
Guadalajara
,
Jalisco
,
44670
Mexico
Property ID: CC4WY5